hair fibers are protein based keratin micro fibers designed to match your existing hair and to cover any embarrassing bald spots
Works perfectly for both men and women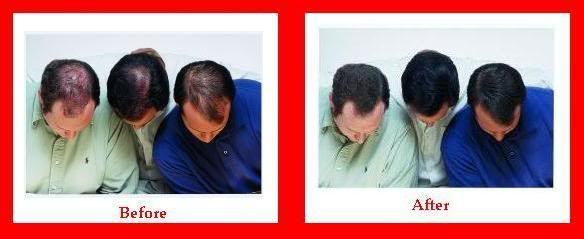 HairSoReal can virtually erase the appearance of your hair loss with a few quick and easy steps.
THE NON-TOXIC SUBSTITUTE HAIR FIBER SOLUTION HairSoReal is a revolutionary solution to the chronic problems of hair loss. For those who suffer from thinning and balding hair comes a uniquely formulated artificial hair fiber. HairSoReal fibers are made of the same organic Keratin protein as your own hair. These artificial hair fibers are textured to look exactly like your natural hair. HairSoReal is 100% SAFE Doctor tested, non-toxic alternative to expensive surgical procedures and drug treatments. HairSoReal is capable of concealing bald spots and thinning areas of your scalp instantly. Unlike the silly creams and sprays you may have seen on T.V. HairSoReal is a finely textured fiber substance that binds to your existing hair, matching your hair completely from color to style, to form a complete layer of hair and conceal ANY balding area. Thicker Fuller Hair in under 30 Seconds!!!